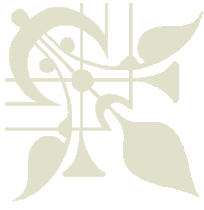 Riverbend Down Syndrome Parent Support Group is one of the most comprehensive sites I have seen.  It has up to date information on just about anything related to Down Syndrome.  Educational issues, nutrition, health, etc

Expecting Adam: A True Story of Birth, Rebirth, and Everyday Magic by Martha Beck  

Down Syndrome and Vitamin Therapy  Unlocking the Secrets of Improved Health, Behaviour and Intelligence by Kent MacLeod

"Kent MacLeod B.Sc. is one of the leading world authorities on the impact of nutrition on the biochemistry of children with Down Syndrome."  Very interesting book about diet, nutrition, the immune system, the brain, etc.

Educational Videos designed to enhance the growth of receptive and spoken language in infants and toddlers

"The Baby Einstein Company is the award-winning creator of the infant developmental media category and the best selling brand of videos specifically designed for babies and toddlers. Their videos, DVDs, discovery cards, books and audio CDs expose your little ones to the world around them through the use of real world objects, music, art, language, science, poetry and nature. Created by a mom and designed specifically for infants and toddlers, their products provide fun and stimulating ways for parents and caregivers to interact and enrich their children's lives."

Len Leshin is a Pediatrician and a father of a boy with Down Syndrome.  This is another great site loaded with up-to-date information and links to just about anything related to Down Syndrome.

This was one of the first books I read after Alex was born.  It is extremely funny, insightful and thought provoking.  It is about the journey of Martha (pregnant with Adam) and her husband (both Harvard graduates working on another degree) into the unexpected, sometimes mysterious world of Down Syndrome.  It is about realizing that all lives have meaning and purpose even in a world where education, status, and climbing the ladder to success often defines worth.  Martha and her husband find the true meaning of life.



You Will Dream New Dreams:  Inspiring Personal Stories By Parents of Children With Disabilities by Stanley D. Klein, Ph.D. and Kim Schive

Another Great Sign language DVD/video geared for babies, toddlers, and the whole family.


A Great Sign Language DVD/Video series geared for babies, toddlers, and the whole family.